​
Paul Chandler
MEng, MSc, MIET, MEI
Development Director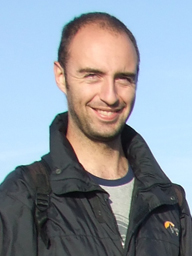 Paul has worked in sustainable energy for fourteen years and has considerable experience of renewable energy study, design, and installation specialising in photovoltaics and wind energy.
Paul has studied Electronic Engineering, Renewable Energy Systems Technology and Electrical Power Engineering at masters degree level.
Prior to joining T4, Paul worked as a technical and management consultant to clients including developers, financiers, and Government.
Paul has provided expert input about photovoltaics to orgainsations such as the Energy Institute and Institute of Engineering Technology. He also presents at conferences such as All Energy, Solar Energy UK and Renewable Roadshow on wind, solar and battery storage.
Paul spends much of his spare time operating solar and battery powered electrical systems at environmental events and frequently provides free workshops.