​
Energy audit of small businesses
We were appointed to audit small businesses in Derby to advise them on low cost measures to help them reduce their energy costs.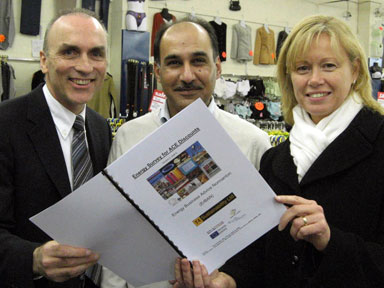 Local Councillor Chris Williamson and government representative reading a T4 report
The project is part of a wider redevelopment plan and was visited by local Councillor Chris Williamson and a representative for Secretary of State Yvette Cooper.
The businesses visited ranged from corner-shops to factories. Each site was inspected with a report being prepared comprising an analysis of utility bill data and recommendations on energy saving measures.