​
Energy efficiency audit of manufacturing plant
The Carbon Trust appointed us to undertake an energy audit of a plastic packaging manufacturing plant with an energy bill of over £110,000 / year.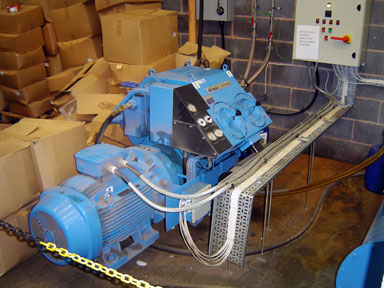 Machinery audited by T4 for energy efficiency
One recommendation alone identified a single action that reduced energy costs of one machine by roughly half. As a result of the audit, numerous actions are being undertaken to reduce energy costs, and detailed energy data logging has subsequently been undertaken. Acting on the measures suggested in the report, energy costs could be reduced by at least 10% whilst the plant maintains the same production volume.