​
Building services installation
We designed and installed a full package of mechanical and electrical services including under-floor heating, rainwater harvesting, solar hot water and an air source heat pump at his new build scout centre.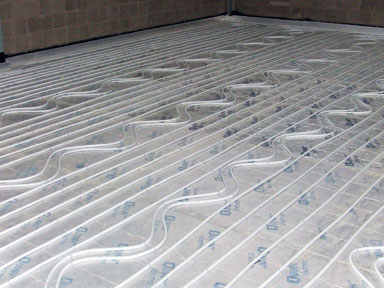 Under-floor heating designed and installed by T4
We specified the heat pump and undertook detailed design work to maximise the efficiency of the heating system. Nearly 2km of under-floor heating pipe, a 16kW air source heat pump and a zoned heating control system were installed to generate and transfer heat efficiently. We also designed and installed a bespoke rainwater harvesting system that provides water for flushing 10 toilets.