​
Large photovoltaic installation
We designed and installed a 10kW photovoltaic (PV) system for a new college.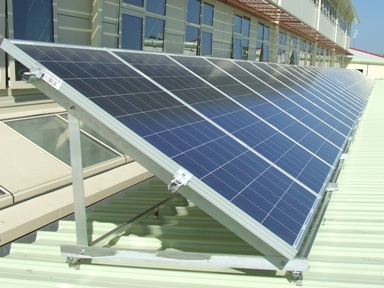 10kW PV system installed by T4
By working closely with the equipment manufacturer, project contractors and the client's consultants we designed, installed and commissioned the system quickly and safely. The system comprises custom built metal-frames which are fastened to the standing seam roof to support the panels and the electrical system is interlocked to maximise safety. The system was installed in one week and preliminary tests show the system is working very well.