​
Photovoltaic system training and repair
We were commissioned by Greenpeace UK to inspect their grid-connected Photovoltaic (PV) system with regard to safety, and train their staff on PV / battery systems.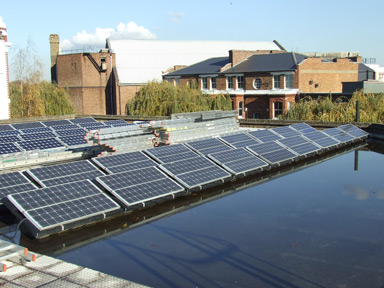 Large grid-connected PV system at Greenpeace UK
Greenpeace has several grid connected PV systems which have been installed over a number of years without accurate schematics or 'as-built' drawings being supplied. We undertook an audit to establish the system configuration, check its safety, and identify an inverter problem which had developed. We prepared a schematic, health & safety guide, and repaired the installed system. In addition, we trained Greenpeace staff with regard to PV / battery system design, connection and maintenance.