​
Solar hot water
Our staff have over 20 years experience installing solar hot water systems.
We install both evacuated tube and flat-plate collectors. As well as installing systems we train installers and provide consultancy services designing systems. We also provide maintenance services repairing badly installed (e.g. poorly insulated) systems by bringing them up to modern specifications and therefore ensuring they peform well.
As well as reducing bills, our systems provide an income under the Renewable Heat Incentive scheme.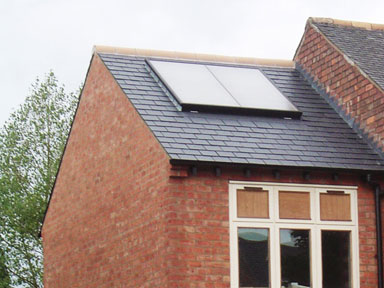 Solar hot water installation