​
Domestic photovoltaic (PV) installation
A Nottingham homeowner chose us to install their PV system based on a recommendation, our technical expertise and ethical policies.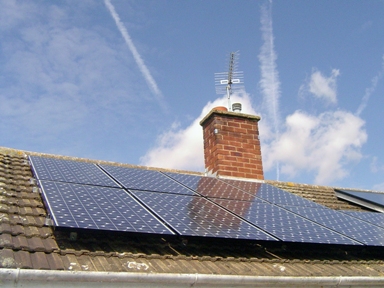 Sanyo hybrid PV system
We worked very closely with the client to design the system and calculate the expected cost and performance of a variety of systems. The client chose to install two systems; a large Sanyo system on the main roof and a smaller Ying Li system on the flat-roof. Both systems have data logging installed and have performed very well for over 5 years.
The client was extremely happy with the installation:
"The job was thoroughly and expertly executed, and we would unreservedly recommend them."